The Tower Arms © 2018 All Rights Reserved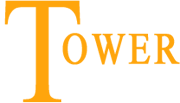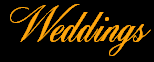 Conferencing
At the tower arms we offer great value conference facilities to cater for the business on a budget. We have 2 rooms, the Restaurant with facilities for up to 40 delegates and size enough for a range of layouts and settings, and the Meeting room a smaller cosier environment ideal for business meetings or conferences of up to 15 delegates.
We also have private areas to our bar which can be reserved, including having meetings in front of a roaring hearth fire.
Restaurant facilities::
Meeting room facilities:
Wifi

Projector and big screen

Lap top access ports

Sound system including I pod port

DVD access on the projector
Restaurant rates:
Monday to Friday (7am to 6pm)
Private hire (excluding food and drink) from £100,
Day delegate rate from £15 per person (minimum of 15 people) includes:
3 servings of tea, coffee and biscuits
Still and sparkling water replenished as required
Buffet lunch
Meeting rates:
Monday to Friday 7am to 6pm
Private hire from £50
Day delegate rate as above (minimum 5 people)
Please call or email for availability.