The Tower Arms © 2018 All Rights Reserved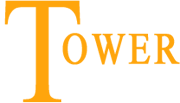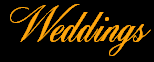 About Us
30 years after Tony Stockhausen managed the Tower Arms on behalf of Harmony Inns, sons Jamie and Mark bought the Punch taverns lease off the then tenant Ivan Drago in October 2004. From that time, in autumn 2004, the hotel has been managed by husband and wife team Jo and Claire Boardman until Spring of 2018 when Gerry Palmer returned for his second stint in charge.
McLean Inns was formed in 2000 incorporating the Tower Arms and their 8 sister pub/hotels in south west London. Each of the other 7 venues has its own unique style, with thai food served at the Bridge inn Isleworth since 1988, a far more modern feel to the Long Room in up and coming Tooting, the small but very welcoming City Arms in Thames Ditton, the Crouch Oak, a one size fits all approach at the last remaining public house in Addlestone high street, the hugely popular and trendy Olde Swan Hotel in Chertsey, an eclectic offering at the Leg of Mutton and Cauliflower in Ashtead and finally the Woodlands tavern which just so happens to be round the corner from the Bridge inn in Isleworth....and is well worth a look!
However the Tower Arms remains our flagship site, offering accommodation, a funky restaurant, large bar and facilities for weddings, birthdays and anniversaries. Not to mention our courtyard garden, plenty of parking for customers and residents, 3 great real ales and a impressive band of regular locals.